Rai Julian left culinary school in Bandung, to devote himself to his lifelong dream of making contemporary art. After brief stints at university studying communication and behind drum kits in the underground music scene, he picked up his first brush during the pandemic and poured his heart and soul into his paintings.
Rai's art could be described as a medley of uplifting narratives and profound visual poetry, often emulating the joy of everyday things. Rai now lives and works in Canggu with his dog, holding a canvas in one hand and an arak bottle in the other.
Rama Indirawan is a writer and visual artist from Jakarta that emphasizes writings or text for his works by utilizing literacy and its various transformations. Sentences, words, languages, scriptures, and characters become his main instruments that try to convey messages, give perspectives, and spread meaning.
Rama expresses diverse contexts such as modern habits that perpetually change, sociopolitical realities, spirituality, and obsessions that steer away from moderation. Currently living in Bali, Rama spends his days roaming around the island through running or with an old motorcycle. Experiencing everything from the good to the bad—finding balance between both.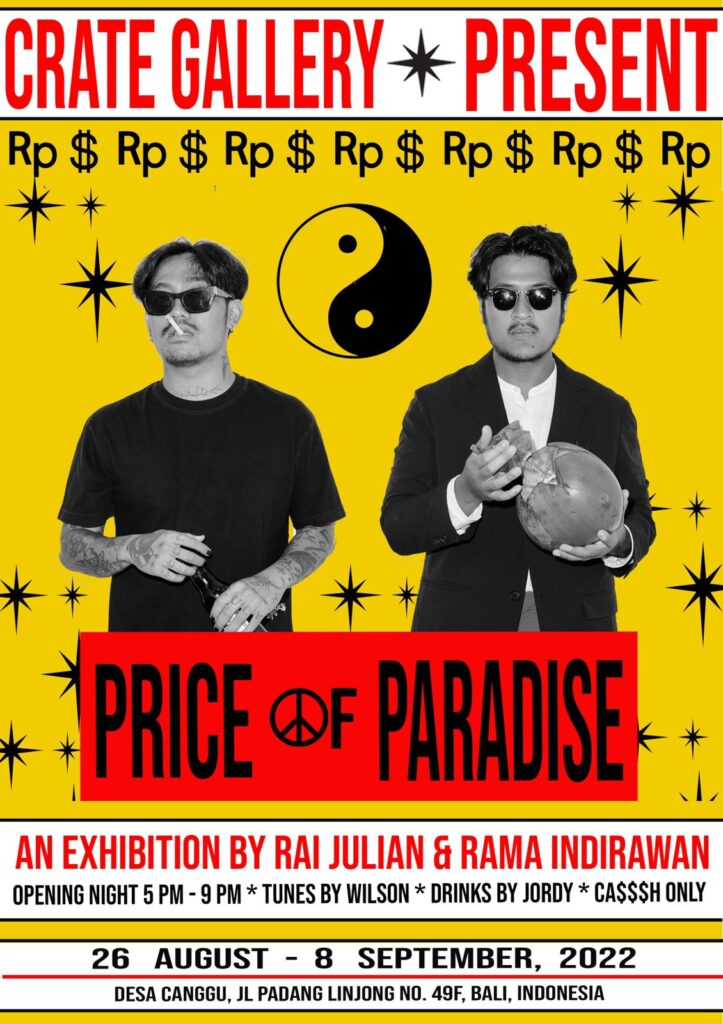 VIDEO : @fedorovdmitry
PHOTO : @olyavasileva